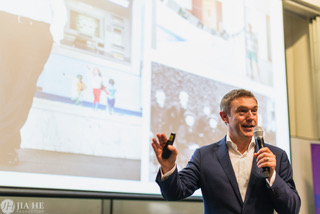 wCap will reflect on it's first year of operations in a motivational session with Andy Fell. A renowned  Speaker, Coach, Facilitator and Educator from Australia. Andy is also the founder of GiFT631, What Winners Do & Future You. The session will be hosted by wCap Partners as panelists.
Andy's style is full of simple, practical and actionable frameworks/strategies to ensure our attendees will leave energised and know how to move forward. He has 30 years corporate experience in UK & Australia, 20 years in Senior Leadership, leading large distribution businesses (owning P&L/Balance Sheet) and experience in running Learning & Development for a major UK bank.
Andy will provide crucial insights and nuggets on leadership/sales & service excellence/winning in a changing world/agility/ building a winning, culture/attitude, belief and mindset/living with purpose/soaring to new heights. This session will be useful to all entrepreneurs and corporate leaders in attendance.
To participate in the event, join us on the 4th May 2021 by registering here:
https://www.eventbrite.com/e/motivation-for-entrepreneurs-and-corporate-leaders-tickets-156905487537
For more information or to keep in touch with us, follow us on:
Facebook | https://www.facebook.com/wCapZM
Twitter | https://twitter.com/wCapZM
LinkedIn | https://www.linkedin.com/company/wcap-limited/
For media enquiries please email : info@womencapital.co
For queries Contact wCap info@womencapital.co